Patient-Friendly Technology
We Are a Digital Imaging Practice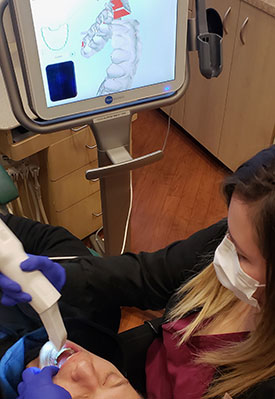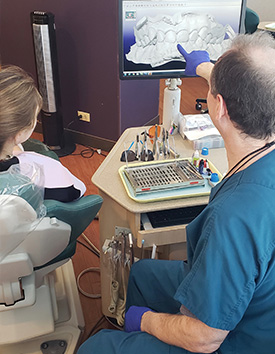 We'll make a great first impression - say "goodbye" to the goop-filled impression trays!
The iTero Element Scanner is a state-of-the-art digital scanning system that eliminates the need for unpleasant traditional alginate impressions—no more messy putty in your mouth! With our iTero Element Scanner, we can digitally capture a detailed, 3D model of your teeth and gums. Not only is an iTero Element digital scan far more comfortable than the old putty-based impressions, but it's faster and provides images that are more precise.
No goop or gag to worry about
Fast, accurate scan for superior diagnostics
Ideal for all types of braces and clear aligners
See a simulation of your potential post-treatment smile with the Invisalign Outcome Simulator (IOSim)
The iTero Element Scanner will give us a 3D model of your mouth that we can use with all orthodontic services, including the Invisalign Outcome Simulator, to show you what your new smile might look like.
Clear Aligner Options
Imagine a braces treatment that doesn't use wires or metal brackets, a treatment that is virtually pain free and doesn't require you to change your current lifestyle. With clear aligners, you can straighten your teeth and experience the benefits of a great smile without having to deal with a mouth full of metal! This treatment uses a series of clear, removable, comfortable aligners that straighten teeth in less time than traditional braces.
Convenient Online Services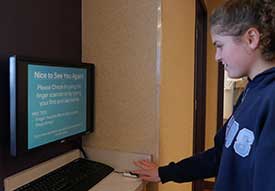 We value you as our patient and appreciate your commitment to continued oral health. We understand the importance of providing you with online convenience for managing your patient information, which is why we are excited to partner with Sesame Communications in our effort to stay connected. Using our convenient online services is easy. You simply log in to your account through our website, where you can access all of your patient information, online 24-7, in a safe, secure environment that exceeds HIPAA requirements.